Learn More About Phillip T. Ridolfo, Jr.
Defending West Palm Beach Residents for More than 25 Years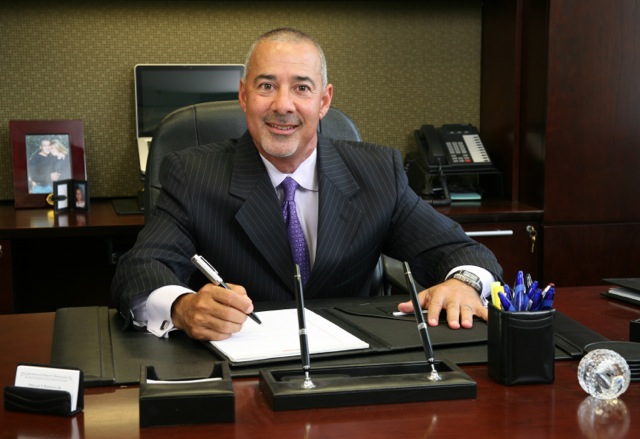 Feeling defenseless against the government? For more than two decades, I, Phillip T. Ridolfo, Jr., have successfully defended the accused and protected their reputations, freedoms, and futures. For over twenty-five years, I have stood between my clients and the Government that is attempting to take away their important freedoms and rights.
Having served as both a Palm Beach County prosecutor and defense attorney in literally hundreds of criminal cases throughout Palm Beach County, I have the trial experience, knowledge of the law and relationships needed to help you through this unfortunate experience. I pride myself on personally handling your case with the utmost professionalism and an eagerness to fight for your constitutional rights. At no time during the process will you ever be "handed off" to a junior attorney, paralegal or secretary and you will be able to contact me directly twenty-four hours a day, seven days a week.
How I Differ from Other Criminal Defense Attorneys
I believe that it is my unique approach that makes me different from many West Palm Beach criminal defense lawyers. Unlike other attorneys, I actually take a sympathetic and caring approach when dealing with my clients; as I truly care about the outcome of their respective matters. This approach goes back to my early years when I was an associate in a large, prestigious national law firm. While this firm assisted its clients on a regular basis, the personal dealings with its clients lacked warmth and caring--something that is unfortunately all too common among attorneys and bigger law firms. Having seen this impersonality at the young stages of my legal career, I learned long ago the importance of treating every client with patience, care and respect.
I am truly touched by my clients' thank you notes which often state that I am much easier to reach by phone and more agreeable and calming than other attorneys they have dealt with in the past. Small things such as keeping in touch and listening go a long way when a person is in a stressful and vulnerable situation, such as being accused of committing a crime. I truly feel blessed to be able to combine my legal skills, keen sense of justice and sympathy for the accused in order to serve my clients' best interests.
Outstanding Representation at an Affordable Rate
I am also proud of the fact that I am able to offer first class legal representation at affordable fees (many times accepting reasonable payment plans). It is my firm belief that everyone in this country (not just the rich and famous) is innocent until proven guilty and, if given the opportunity to represent you, I will personally ensure that you receive fair and just treatment throughout the entire criminal process. Any criminal charge is a serious matter, so you need the best legal help that you can get. There is no obligation and your initial consultation is free of charge.
Contact me for the help you need. I will be with you every step of the way.